Waterline Park, Queens Wharf Brisbane
Waterline Park is the new active recreation zone located under the Riverside Expressway opposite 1 William Street. Once an unsafe and impenetrable barrier between the river and the CBD, it is now a series of welcoming recreational 'landscape rooms', with lush sub-tropical planting and exercise opportunities.
Location
Turrbal and Yuggera Country
Brisbane, QLD
Client
Destination Brisbane Consortium
Key Services
Concept Design / Bid Design
Construction Documentation
Construction Phase Support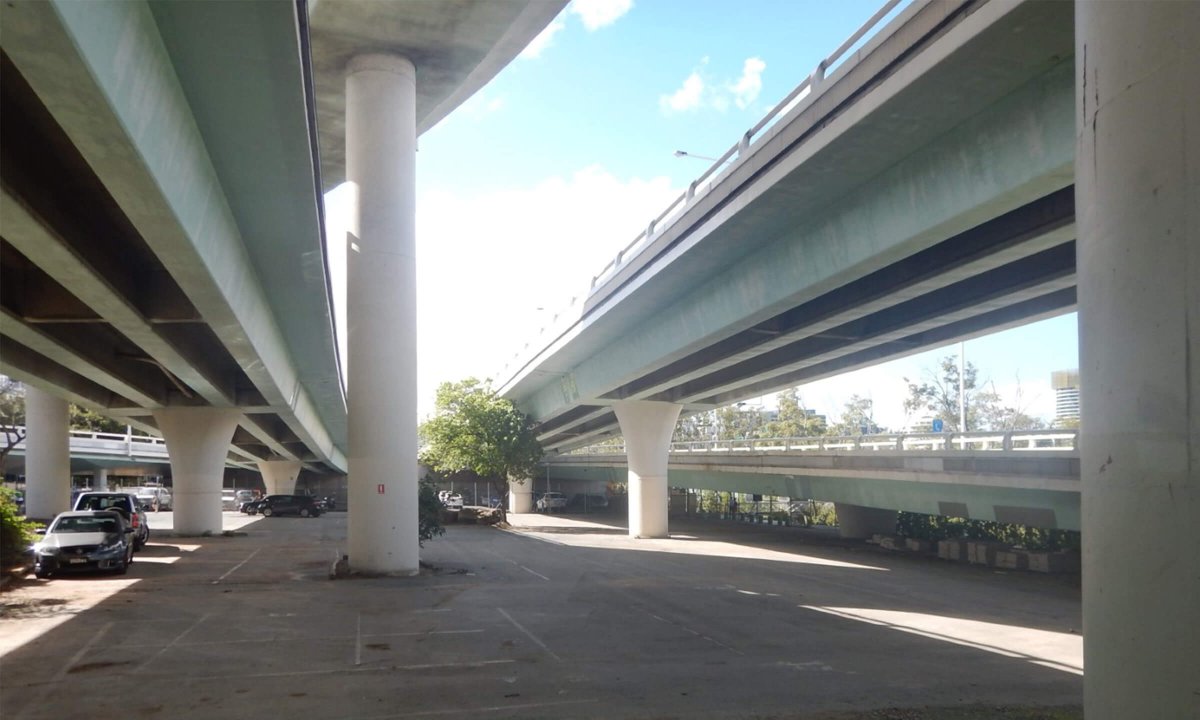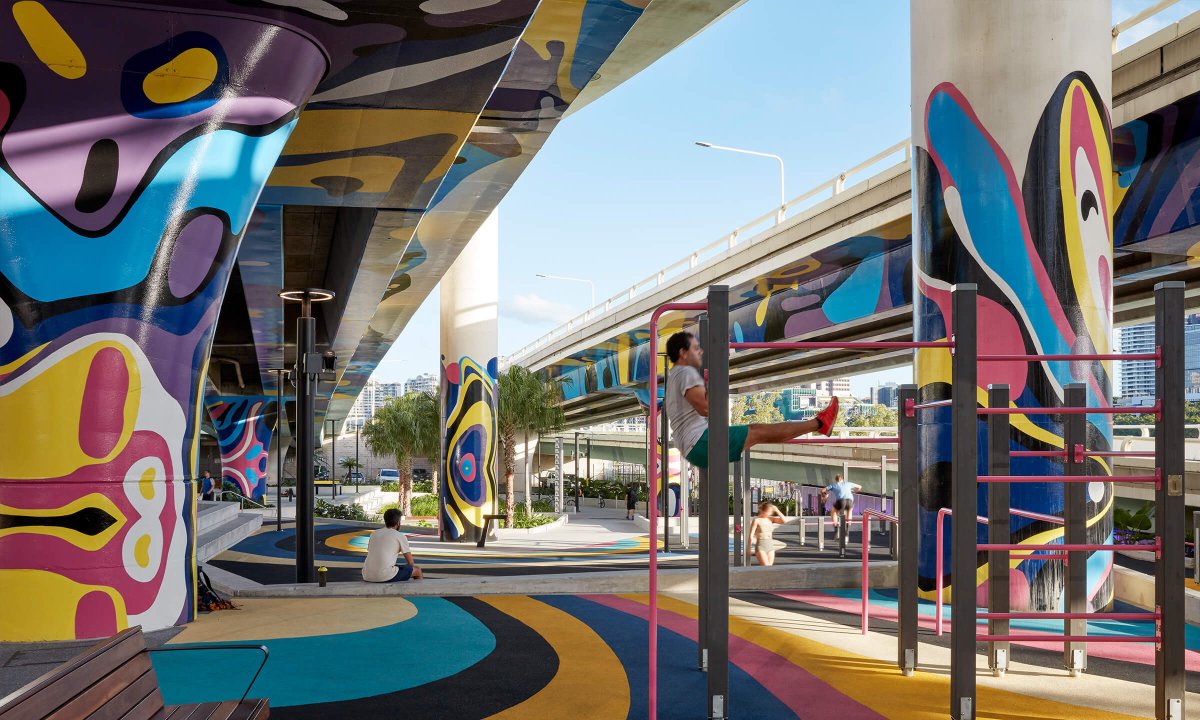 A passionate team of CUSP designers led by Stephen Pate reimagined this space that was previously used for parking into a dynamic recreational space that celebrates the riverside location and improves connectivity for pedestrians and cyclists from the riveredge to the City grid.
Framed by terraces and broad steps positioned for sitting and spectating, this space is able to support a wide variety of recreational opportunities, including outdoor gym equipment and table tennis and structures suitable for plyometric training.