We believe in the transformative power of landscape
Our Mission
To enrich quality of life through sustainable, healthy and resilient environments.
Leadership
AT CUSP, we walk the talk. The team are familiar with the qualities that positively influence community and city planning, and consciously align with actions that facilitate connection, diversity, engagement, inclusivity, openness and participation. We participate in activities that strengthen communities and promote human & environment interactions. The CUSP office features a productive worm farm, bee hive and herb garden to reduce waste and encourage staff to source locally. Over 60% of staff cycle to work everyday, reducing green house gases and engaging in the urban qualities of Brisbane's inner city.
Innovation
AT CUSP, we take the road less travelled. We are willing to embrace a challenge, and relish the opportunity to work on cutting edge projects ranging in all levels of complexity. Our adaptive team is able to harness a variety of advanced software to engage and collaborate with various design specialists. We foster creativity and imagination by encouraging all skill levels to contribute across all stages of the project and office culture to diversify ideas and outcomes. We approach our work with an open mind, ensuring unique, impactful results.
Sustainability
AT CUSP, we believe in leaving the world a better place than we found it. We aim to support ecological diversity, strengthen environmental stability, and design resilient community infrastructure to ensure all life has the opportunity to flourish for years to come. We engage with our clients and consultants, in order to ensure that our contribution to the planet as landscape and urban design specialists is particularly meaningful. We recognise that we must play a critical role in voicing and addressing the challenges ahead, and we seek to accelerate positive environmental change in as many ways possible.
Impact
AT CUSP, we create legacies for future generations, and utilise the transformative power of landscape to improve people's lived experience. We design places that will add value to communities for decades to come and improve over time.
Well designed landscapes are not only beautiful, but make more desirable locations for living as well as tourism. Our designers imbue places with a sense of belonging and identity, and encourage environmental awareness through human interaction with the landscape.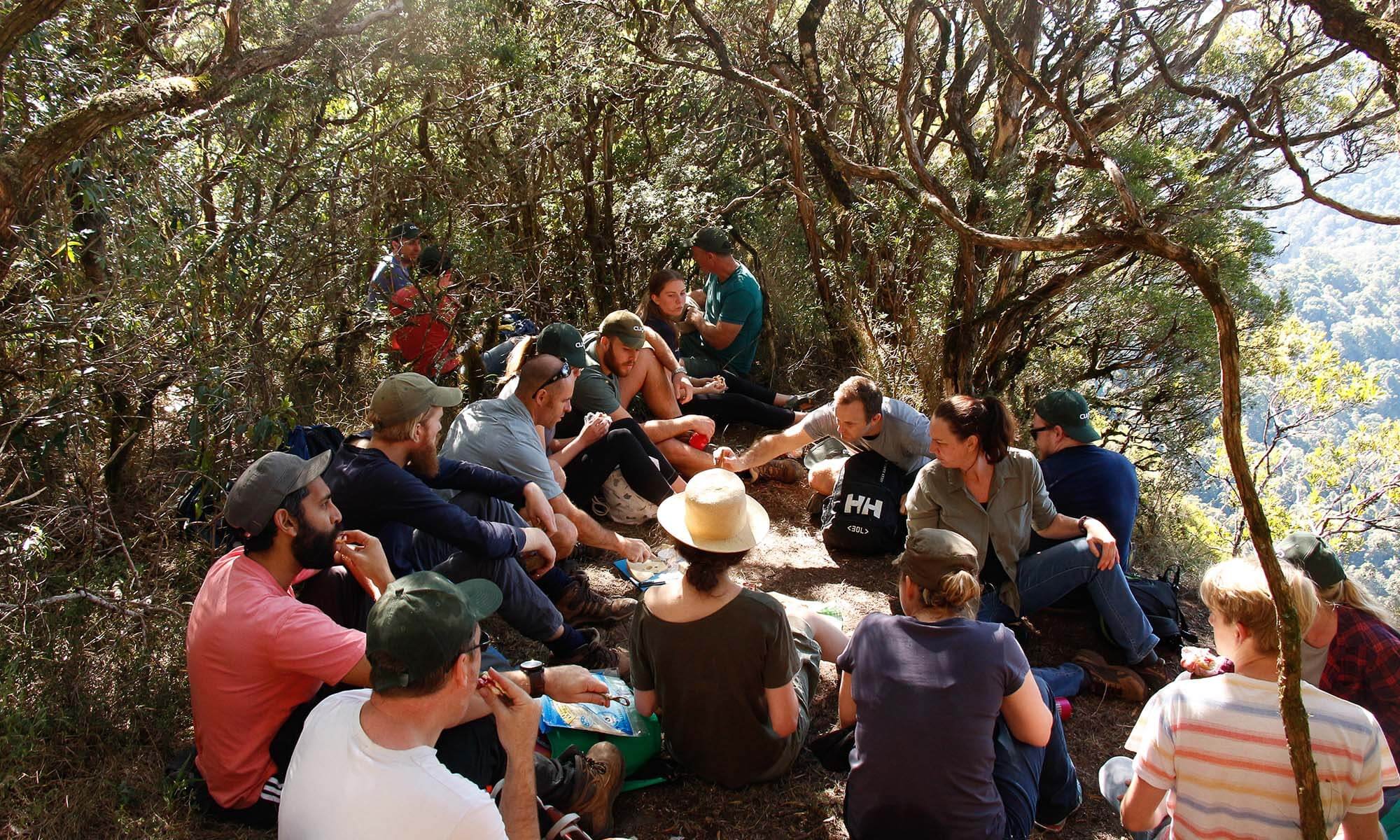 How we work
We take an innovative, creative and open minded approach to each project.

We proactively collaborate with community, clients and stakeholders.

We foster strong relationships built on trust and reliability.

We are a passionate & highly skilled team who live what we do.
DESIGN
Our team of skilled designers have proven their expertise working across some of Brisbane's most frequented and recognisable urban landscapes. Our design skills expand, but are not limited to, specialties of masterplanning, urban design,ecological design, landscape architecture, research and policy.
COLLABORATE
We frequently collaborate on large scale projects with renowned design firms based in Australia and abroad. We value our connection to all project stakeholders, ongoing client consultation and community engagement. We develop client relationships with integrity and reliability, and have a demonstrated ability to produce strong economic and positive social impacts through intelligent design that aligns with client vision.
DELIVER
We have the capacity to not only design but carry our projects through from concept to detailed construction documentation, contract administration and construction supervision. Our skilled team have experience across small and large scale projects in Australia and abroad.
OUR SERVICES
landscape architecture
urban design
masterplanning
ecological design
research & policy
OUR RESOURCES
AUTODESK Architecture (CAD, Revit, Navisworks)
Lumion
Revit (BIM)
Adobe Creative Suite
Sketchbook Pro (WAICOM Tablets)
Sketch Up
Fully equipped 4wd site vehicles
"CUSP have successfully worked on multiple projects throughout Queensland for Denmac Nominees with their exceptional abilities displayed in their response to the integrated landscape design on a mixed use development. The site fronted a road with over 80,000 cars a day yet adjoined residential. CUSP's understanding of the project requirements resulted in a design that satisfied the interface to the arterial road whilst maintaining amenity for the adjoining residential. The CUSP team were a pleasure to work with through their professionalism and understanding of our requirements."

Denmac Nominees

"We were searching for a diligent, detail oriented and enjoyable team to work alongside on our project at Maravista. We were thrilled with CUSP. They were great to collaborate with, and we know their design has enhanced and complements our property."

Ogilvie Group

"The community have absolutely embraced this space, I mean why wouldn't you! What they're loving is coming to this experience where you've got great artists like Tim Minchin and Neil Finn. You sit on this amazing grass and look at this beautiful sub-tropical landscape. You have a glass of wine. Surfers Paradise lights up and its just this incredible arts experience that they're having on site."

Criena Gehrke - CEO HOTA

"The design team have thoughtfully captured the client's vision and passion for innovation, while balancing the social, economic and environmental challenges of an evolving tourism industry. This project demonstrates the value of the landscape architecture profession working in new ways to define landscapes for food production, education and eco-tourism."

AILA - Maravista Farm

"The Outdoor Stage at HOTA is undoubtedly impactful, reflecting its status as a venue with the capacity to host any number of ambitious productions and live performances."

Alexandra Brown, Landscape Australia Magazine (Issue 158, p.29)
SELECTED TESTIMONIALS & QUOTES
Awards
CUSP's expertise is evidenced by the success of our leadership team achieving over 40 industry awards for our clients… most notably:
CUSP Awards
AILA National Landscape Architecture Award, Tourism 2018
"HOTA Outdoor Stage"
AILA Queensland Landscape Architecture Award, Civic Design 2018
"HOTA Outdoor Stage"
AILA Queensland Award of Excellence, Tourism 2018
"HOTA Outdoor Stage"
AILA National Landscape Architecture Award, Tourism 2018
"Maravista"
AILA Queensland Landscape Architecture Award, Tourism 2018
"Maravista"
Previous awards whilst employed at Stephen Pate Landscape Architects and Cardno S.P.L.A.T.
International Federation of Landscape Architects (IFLA), Excellence
2004
The Australian Award for Urban Design
2012
Australian Institute of Landscape Architects (AILA), National Excellence
2004
Australian Institute of Landscape Architects (AILA QLD), Overall Excellence
2002 & 2008
Urban Development Institute of Australia (UDIA), National Overall Excellence
1998, 2005 & 2007
Urban Development Institute of Australia (UDIA), Environmental Excellence
1997, 1998, 2002, 2003 & 2006
Urban Development Institute of Australia (UDIA), Consultants Excellence
1997, 1999 & 2011
Cement Concrete & Aggregates Australia, (CCAA) Public Domain Awards
2013