River Quay
Delivered by Stephen Pate and Daniel Wright whilst employed by Cardno S.P.L.A.T, the multi-award winning River Quay project was part of a 42 hectare riverfront transformation in the heart of Brisbane, revitalizing a remnant Expo 88 boardwalk into a truly world class public realm.
Location
Turrbul and Yuggera Country
Brisbane
Client
South Bank Corporation
Key Services
Landscape Architecture
Concept Design
Detailed Design
CUSP's Director Stephen Pate worked with South Bank Corporation as a lead consultant, working in collaboration with Arkhefield to master plan and design the public realm of this prominent Brisbane site. The overall objective was to develop a new commercially viable and dynamic river edge destination with a unique Brisbane atmosphere.
Stephen envisioned a unified landscape strategy and design that harnessed the site's strategic location and aspect while celebrating Brisbane's subtropical climate, the sites connection with adjacent spaces, and the symbolic nature of the river movements.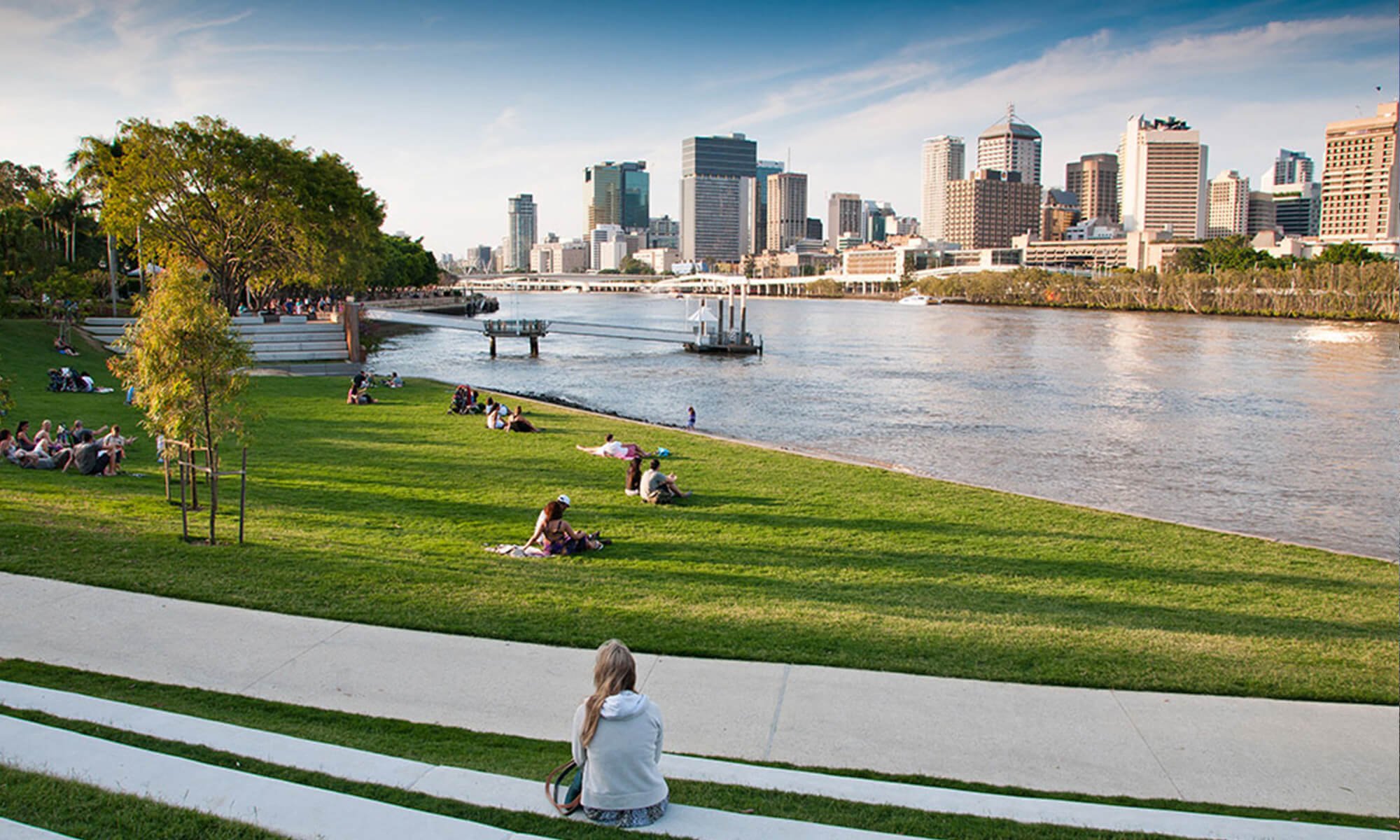 Central to the design was the sweep of a pedestrian boulevard away from the river and in front of dining areas, setting up a series of gestures abstracting tidelines within the landscape plane.
The pedestrian boulevard has enabled uncompromised views of the river and active frontages for the restaurants along River Quay. Grassed embankments and terraces, with passive views over the river and the city skyline, have also been created to support a variety of social and cultural activities. A broad flat lawn was established to provide a place for informal recreation.
The design of the precinct has been highly successful in enabling Brisbane's community to own the river as a public space, whilst balancing the cultural and environmental landscapes with the commercial needs of its retailers. The outcome provides a platform for successful, long-term social, environmental and economic sustainability for the Southbank Parklands.